The entry into the association was preceded by the university's many years of active international activity, which made it possible to gain the support of foreign partners, high indicators of scientific activity as well as high-level diplomatic communication.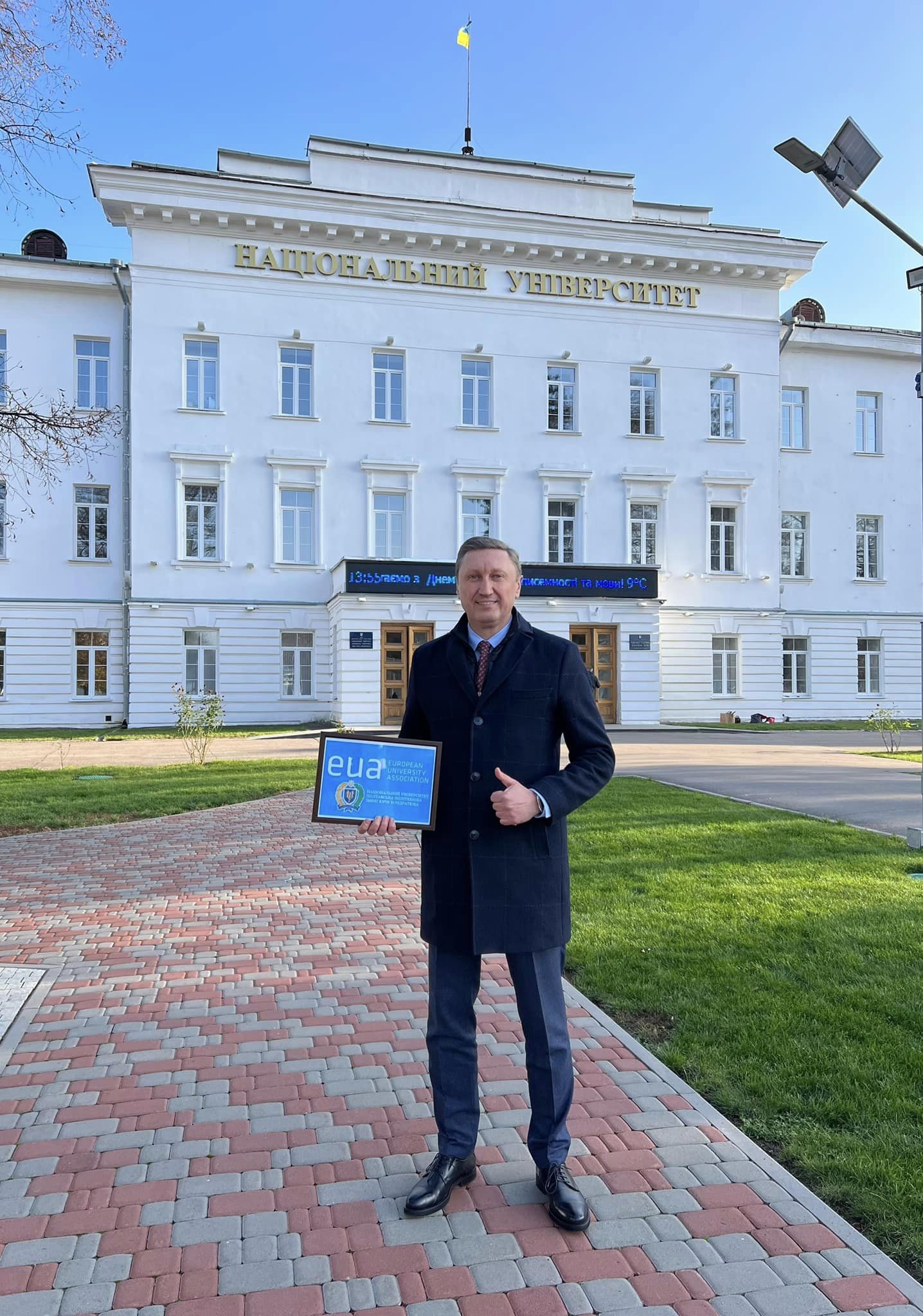 "Despite the war, thanks to the Armed Forces of Ukraine, together with our team of professionals we are systematically implementing the policy of internationalization and carrying out the university development program for the development of the Ukrainian higher education system and the implementation of the best European educational practices. And we have an important achievement – Poltava Polytechnic joined the European University Association! The other day, great news arrived from Brussels — the EUA Council made a positive decision to include National University "Yuri Kondratyuk Poltava Polytechnic" in EUA as an Individual Full member.
I sincerely congratulate the staff of the Poltava Polytechnic on strengthening our positions at the international level and another important event in the process of integration into the European educational space!
Poltava Polytechnic is a European university! We hold the educational front for a successful post-war future!" – commented the rector, Professor Volodymyr Onyshchenko.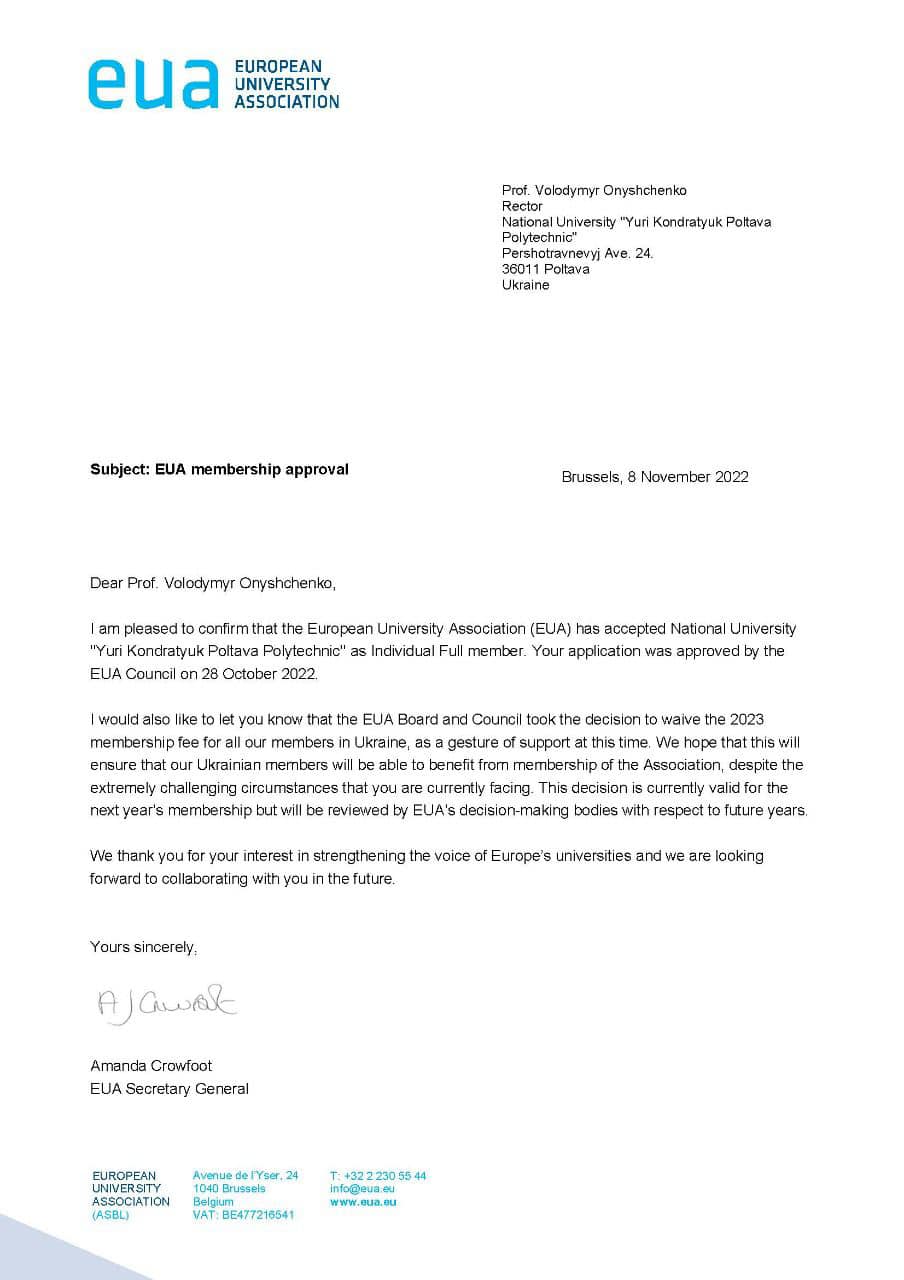 The European University Association is more than 850 universities and national rectors' associations in 49 European countries. The EUA plays a crucial role in the Bologna Process and influences EU policy in the field of higher education, research and innovation.
EUA members enjoy the following benefits:
receive regularly updated information about the European area of higher education as well as the science and technology policy development;
are invited to annual EUA conferences and a wide range of thematic events with well-known European and international scientists;
are invited to participate in projects and research, seminars and practical classes, as well as in all types of corporate events;
have the opportunity to participate in the exchange of ideas with colleagues and leading experts on the latest trends and best practices from various fields;
have the option to subscribe to regular publications, reports and analyzes of key higher education research;
have the right to membership in the EUA Council for Doctoral Education;
are able to register – at a discounted price – for evaluation by the Institutional Evaluation Programme
EUA also provides members with a unique opportunity to influence and shape European policies and initiatives affecting higher education and research. Through continuous interaction with various European and international organizations, EUA ensures that the independent voice of European universities is heard.
Previously, Poltava Polytechnic entered the top 10 Ukrainian universities for the second time in the world ranking of Times Higher Education.
Media Center of
National University "Yuri Kondratyuk Poltava Polytechnic"