On March 7, during the meeting of the Academic Council of the National University "Yuri Kondratyuk Poltava Polytechnic", the Rector of the university, Doctor of Economics, Professor Volodymyr Onyshchenko as well as the scientific and pedagogical team of the Polytechnic congratulated the senior teacher of the Department of Physical Education, the head coach of the university picked football team Oleksii Vorobiov with his anniversary and a high achievement – the title of the best coach of the student football team among higher education institutions of Ukraine according to the ranking of the All-Ukrainian Football Association of Students.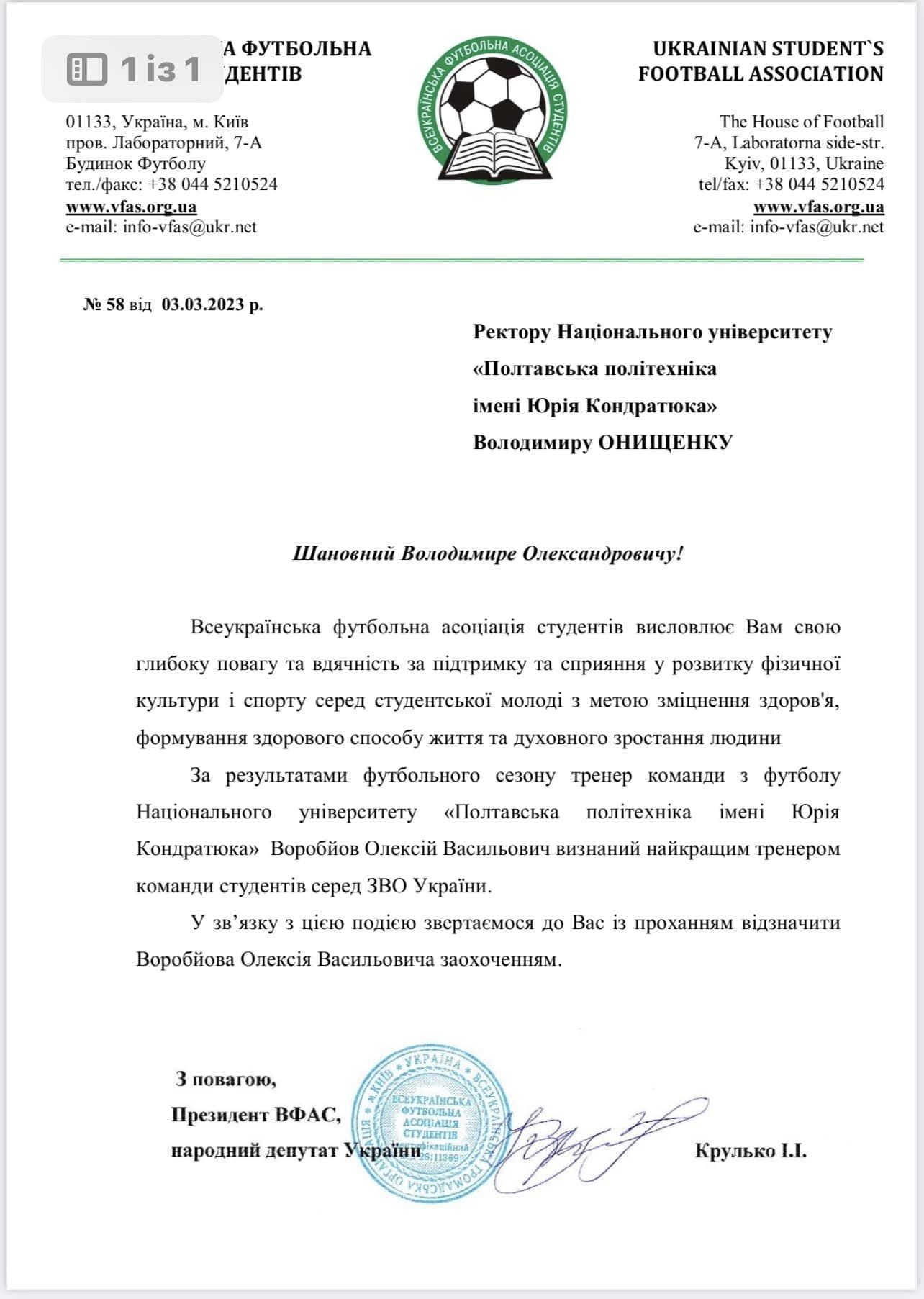 On such a special occasion, the hero of the day was awarded the Rector's Citation for many years of conscientious work, significant personal contribution to the development of student sports and the training of first-class football players, patriotism and dedication to the cause in the conditions of martial law. On behalf of the staff of the National University "Yuri Kondratyuk Poltava Polytechnic" and personally, the rector of the university, Professor Volodymyr Onyshchenko, expressed his sincere congratulations.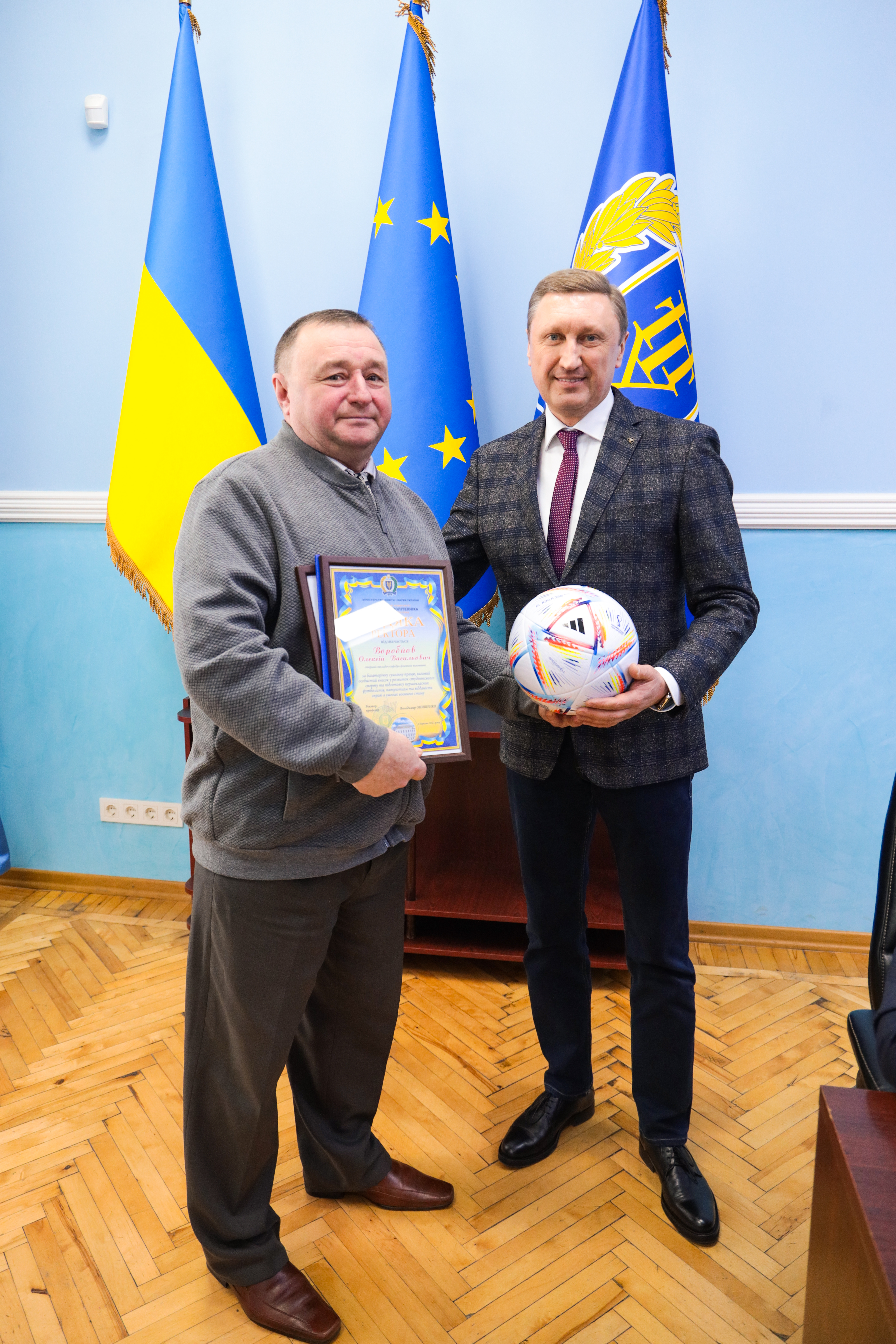 "Our coach works extremely well to ensure that our football sports team is the best in Ukraine, for which he has well-deserved recognition and deep respect.
Dear jubiljar! May the cause you are engaged in bring you pleasure, human gratitude and honour, as well as your professional, life experience and purposefulness always serve as a guarantee of success in all your endeavours, and that there are no yellow or red cards on the path of life! Let there be only successful scoring moments!
Peace and Victory of Ukraine!" – greeted the rector.
Among the honours and commemorative gifts, the sports coach received the 2022 World Cup ball.
Coach Oleksii Vorobiov has been a senior lecturer at the Department of Physical Education of the National University "Yuri Kondratyuk Poltava Polytechnic" since 2005. The teacher pays a lot of attention to the formation of a healthy lifestyle in pupils and student youth, to the study of the athletes' training methods, the technique and tactics of playing football. He is the author of more than 20 scientific as well as educational and methodological papers, a judge of the national category.
Being the main mentor of the university football, futsal and beach soccer teams, he is engaged in the training of sports teams of the Poltava Polytechnic, which enables the university's young football players to glorify the Alma Mater at the all-Ukrainian level. In 2021, he was awarded the title of "Best Coach in Student Football" by the decision of the All-Ukrainian Association of Football Coaches.
Recently, Head of the Department of Higher and Applied Mathematics at the Poltava Polytechnic Nataliia Ichanska celebrated her anniversary.
Media Center of
National University "Yuri Kondratyuk Poltava Polytechnic"