Faculty of Humanities of National University "Yuri Kondratyuk Poltava Polytechnic" held a festival of STEAM projects and a contest for the best presentation for a literary piece. Projects created with the advise of teachers were presented by the participants of 12 student teams. The most active participants and winners were awarded diplomas, sweet prizes and invited to take part in other competitions for youth organized at our university.
The event was held at the Contemporary Arts Center of our university. Participants were greeted by Doctor of Philology, Professor of Germanic Philology and Translation Department of Poltava Polytechnic Tetiana Kushnirova, who briefly explained the importance of STEM education in the formation of a new generation of scientists.
"What is STEAM? It's first of all about team work, when a whole team works on the solution of a certain task. Usually STEAM is applied in engineering, but we are sure that philologists can use STEAM solutions too, because it's a combination of different elements - technology, engineering, mathematics, science and art. At today's event, each team present their own project related to philology, their original interpretation of a literary piece with the elements of STEAM solutions. I wish everyone successful presentations and great mood!" the scientist said.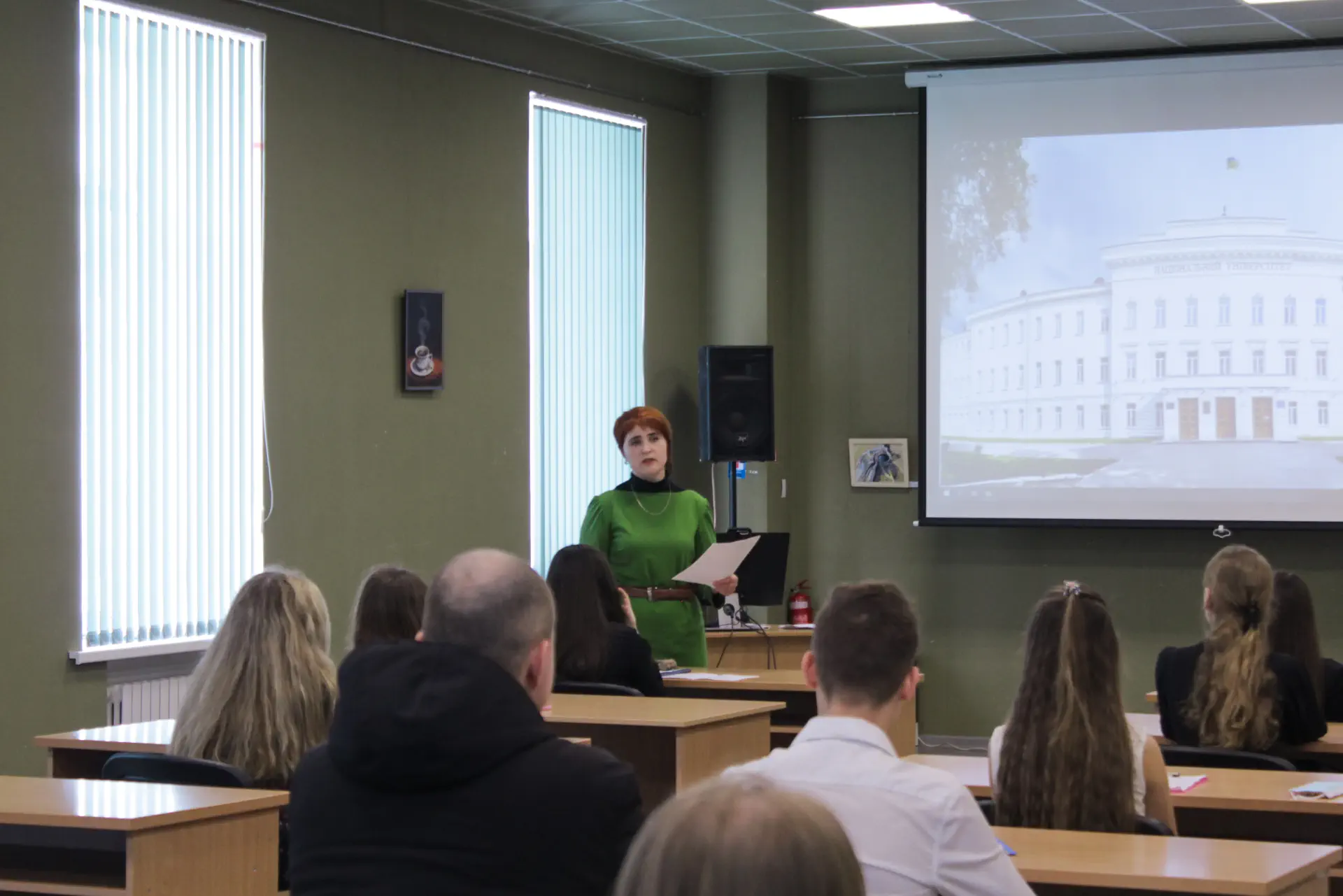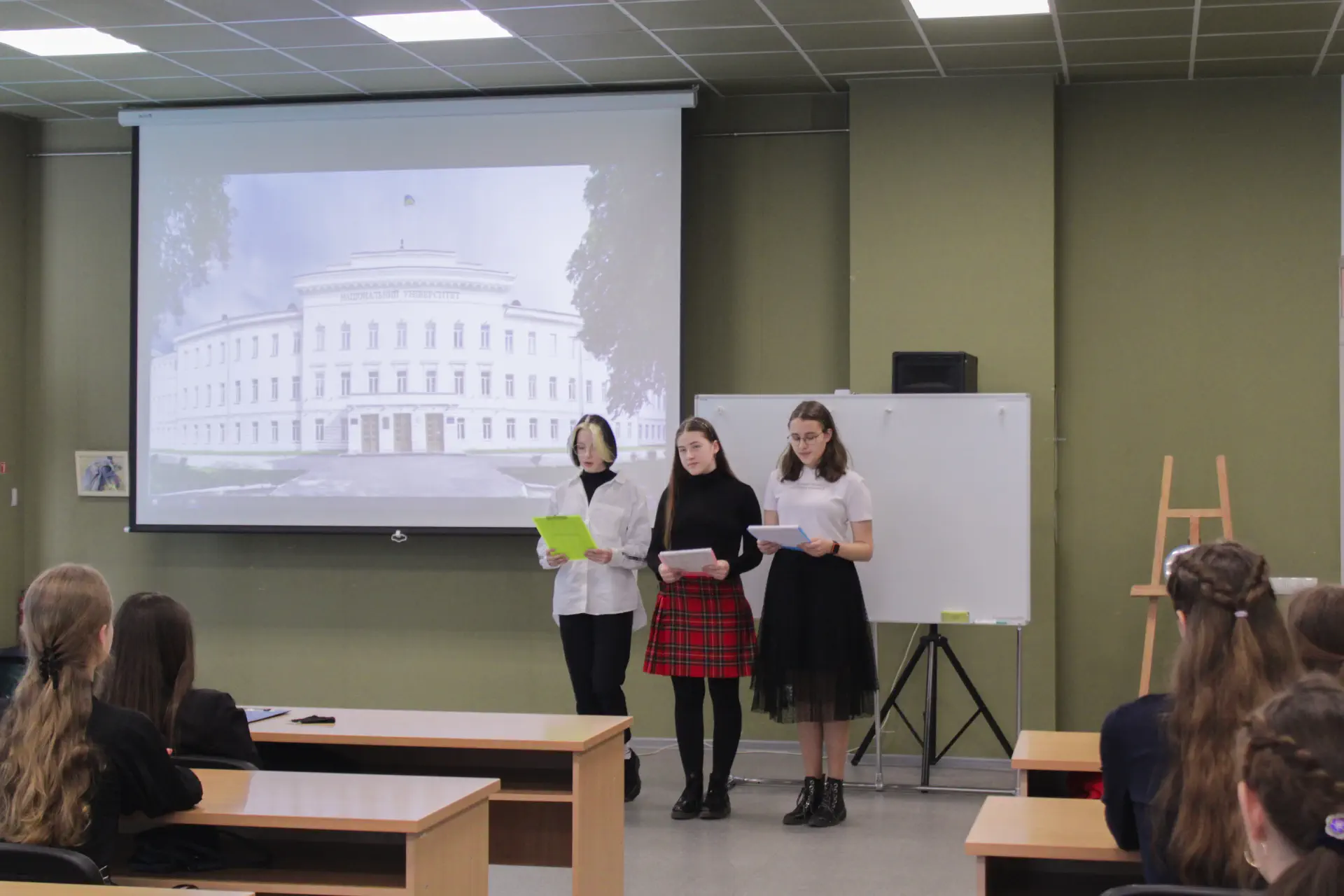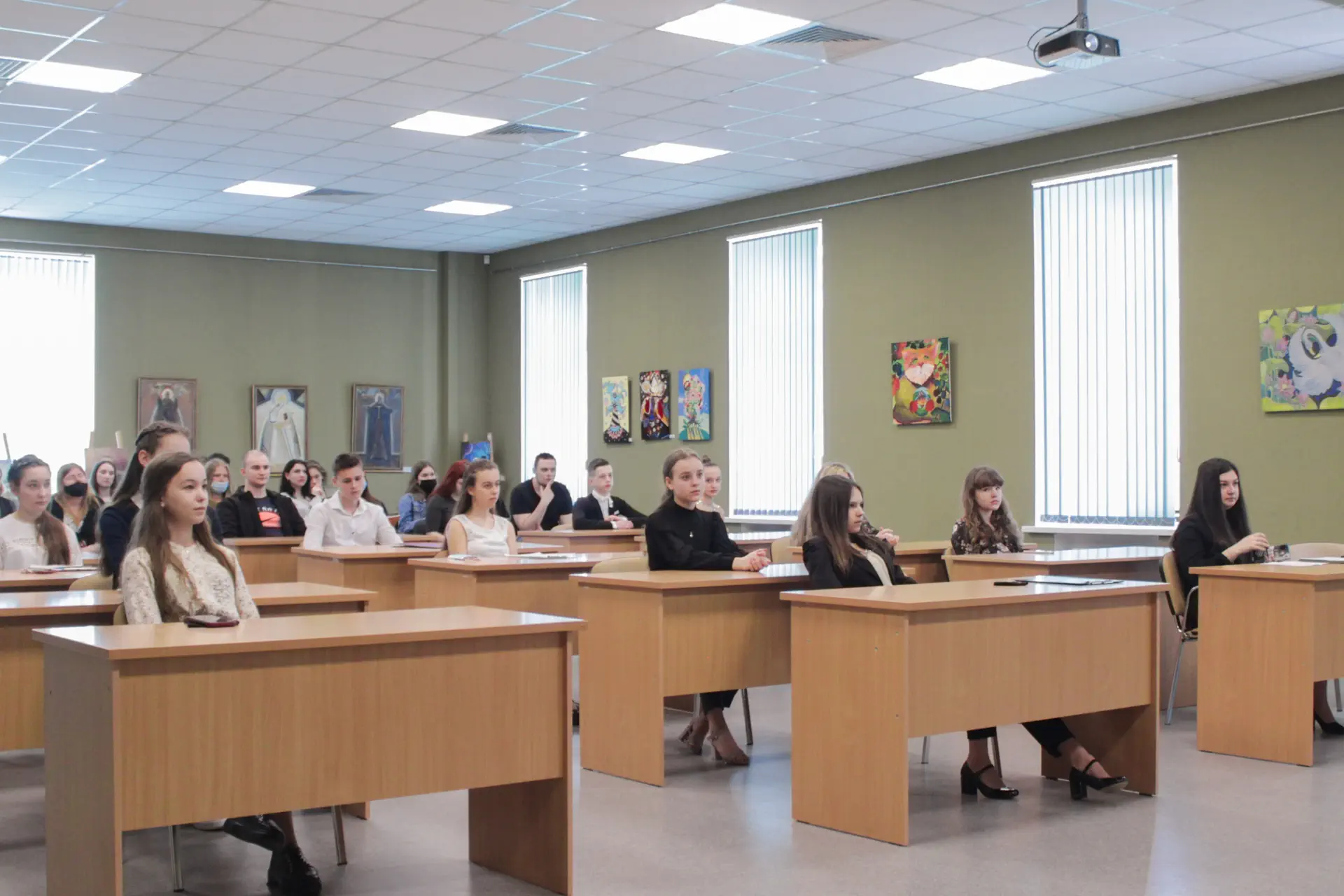 Literature can be studied with different approaches, the traditional one with learning new topics of the study program, or more creatively. The participants presented projects in which they shared their own vision of the literary world of teenage, young adult and children literature, interpreted the poetry of European classics with dance, and created comic art in two thematic sections, "English" and "German".
According to the results of the competition, winners among the presented projects in the section "English" were the following participants:
team Dance Upon My Toes of the Scientific Lyceum No. 3 of Poltava City Council and their project Dance Presentation of Emily Dickinson's Poem "I cannot dance upon my toes". The work, prepared with the help of the English language teacher Nelia Bechkalo was presented by 7 grade student Sofiia Onyshchenko.
team "The First Steps in Art" from Poltava Gymnasium No. 17 of Poltava City Council for the project "Never Give Up". The project was performed with the support of teachers Svitlana Kriukova and Iryna Karpichenko and presented by Dariia Oleksiienko, Valeriia Viazovska, Veronika Lusta, Sofiia Dukhno, Yevheniia Chub, Alona Velboi, Kristina Sytnyk, and Danylo Prokhorenko.
team "STEAMie" of Scientific Lyceum No. 3 of Poltava City Council for the project "Comic Book "Peter Rabbit" by Beatrix Potter", presented by pupils of the 8th grade Olha Kushnirova, Daria Pasynoha and Anastasiia Pysarenko, their teacher was Liudmyla Kyrychok.
team "Creative Teenagers" of Scientific Lyceum No. 3 of Poltava City Council for their project "Booktrailer "An accidental meeting with a great book can change a person's life", presented by pupils of the 8th grade Olha Kushnirova, Daria Pasynoha, Stefaniia Naidon, Solomiia Kuzhyk and Mariia Boiko. Their scientific advisors were teachers of the English language Iryna Chychkalo and Nataliia Tykhonenko.
team "Alex" of Scientific Lyceum No. 3 of Poltava City Council with their project "Ice Skaring: A Metaphor for Life", presented by pupil of the lyceum Oleksandra Lukianenko, her scientific advisor was teacher Kateryna Ovsiienko.
Diplomas in the section "The German Language" were given to:
team "Mumins" of Scientific Lyceum No. 2 of Poltava City Council for their project "Presentation of a Fragment from Tove Jansson's "Tales from Moominvalley", delivered by Olha Kushnirova and Anastasiia Pysarenko, their teacher was Anastasiia Chornoruk.
Especially interesting was the presentation of group 102, students Mariia Kasian and Anastasiia Omarova. Their creative project "A Red, Red Rose" was prepared within the international project "Burn's Night" to honor the memory of famous Scottish poet Robert Burns.
A short book-trailer of "adult prose" of famous writer for children Ronald Dal was presented by students of group 101HF of Poltava Polytechnic Yuliia Hordiievska and Anastasiia Naloichenko. The children's theme in fine art was presented by student of group 101HF of Poltava Polytechnic Maryna Korniienko, and student of group 101HF Valerii Levchenko presented a group project titled "Halloween".
Students of group 102HF tried to place themselves into the pictures of a certain time period by presenting famous artworks. The project was presented by students Oleksandra Nestoryk and Artem Kuda. A video essay "Distanced Education: a View from the Other Side of the Screen" was presented by the representatives of group 101HF Dariia Maltseva and Oleksandr Kordunian.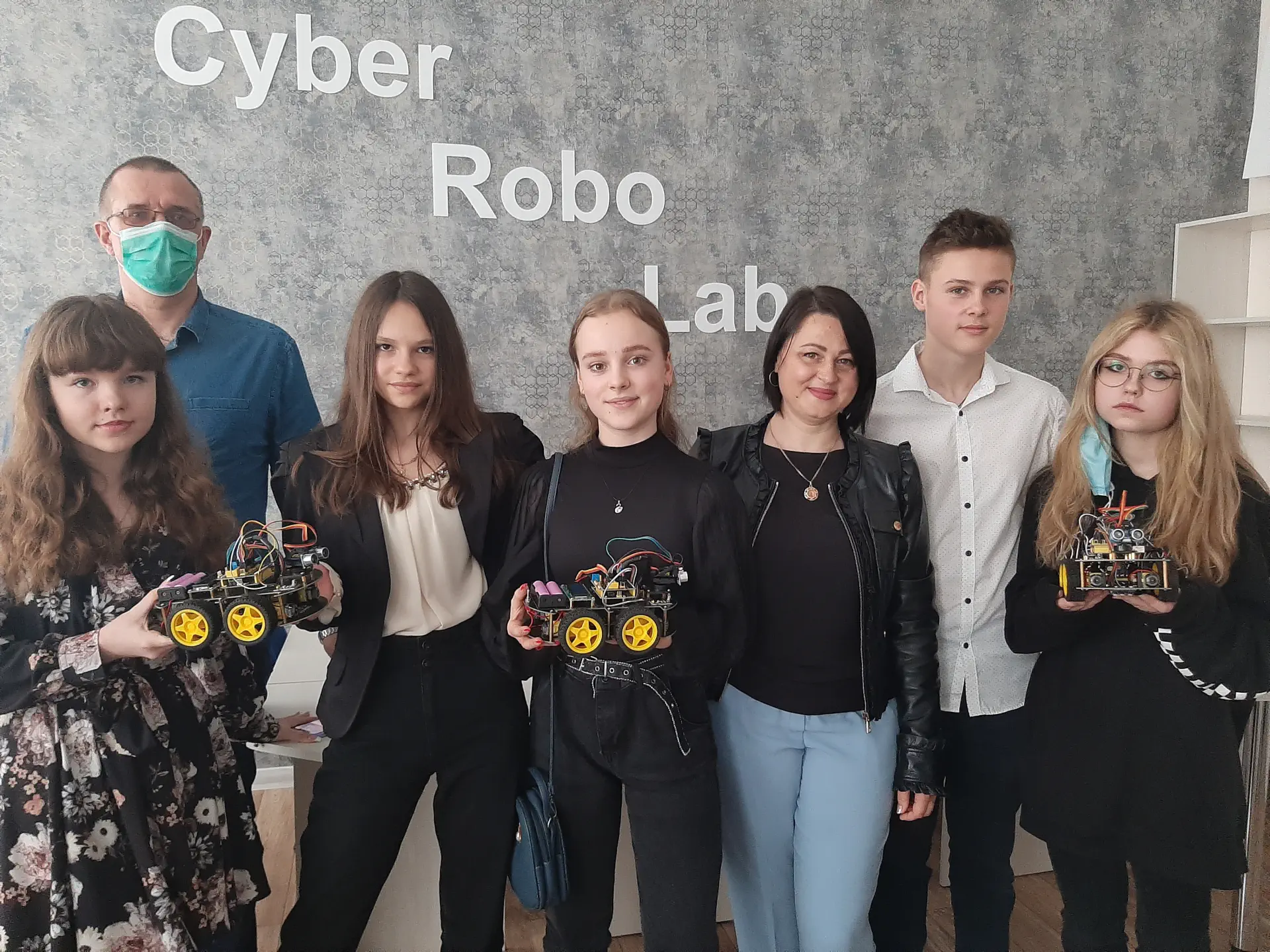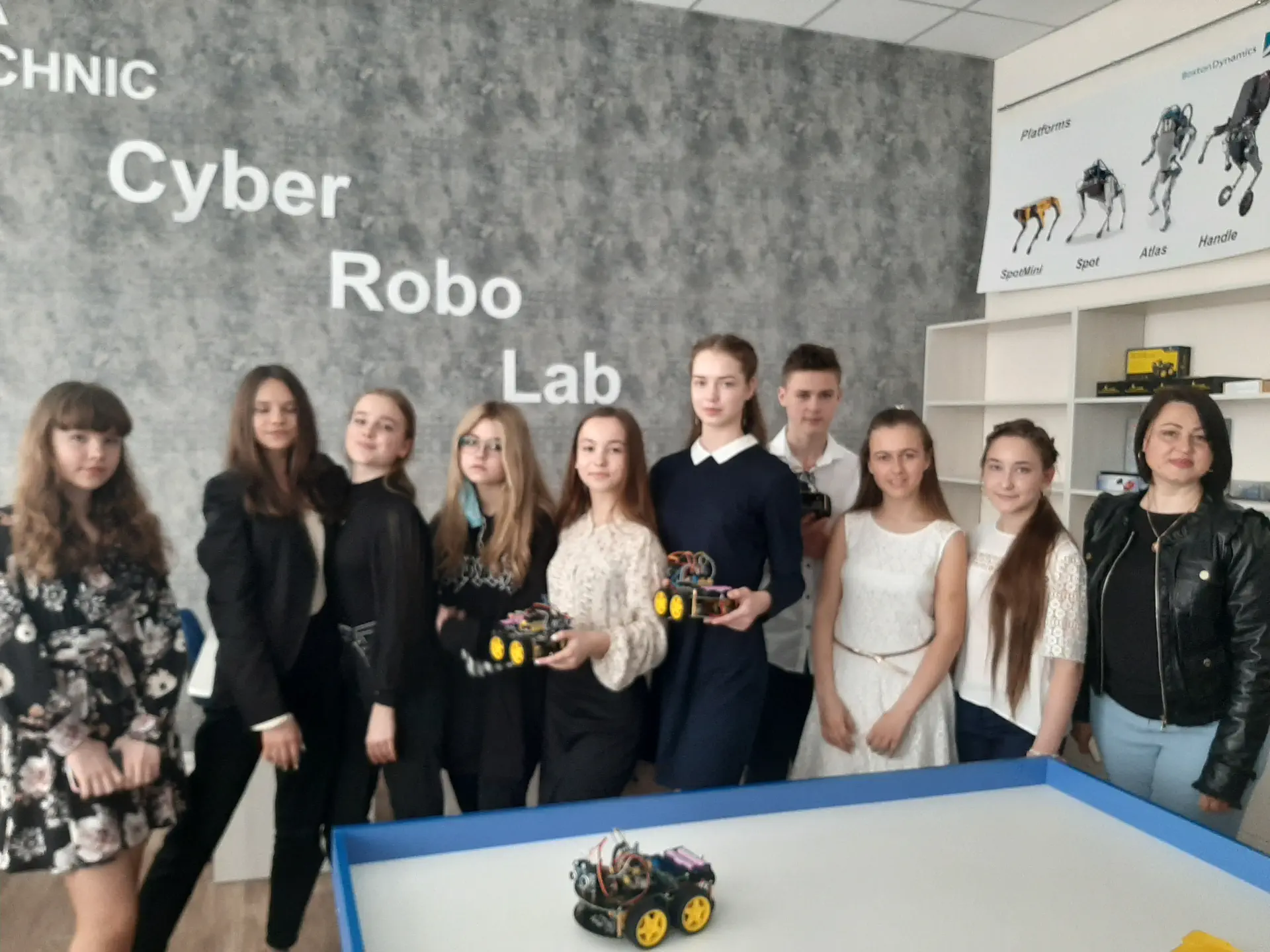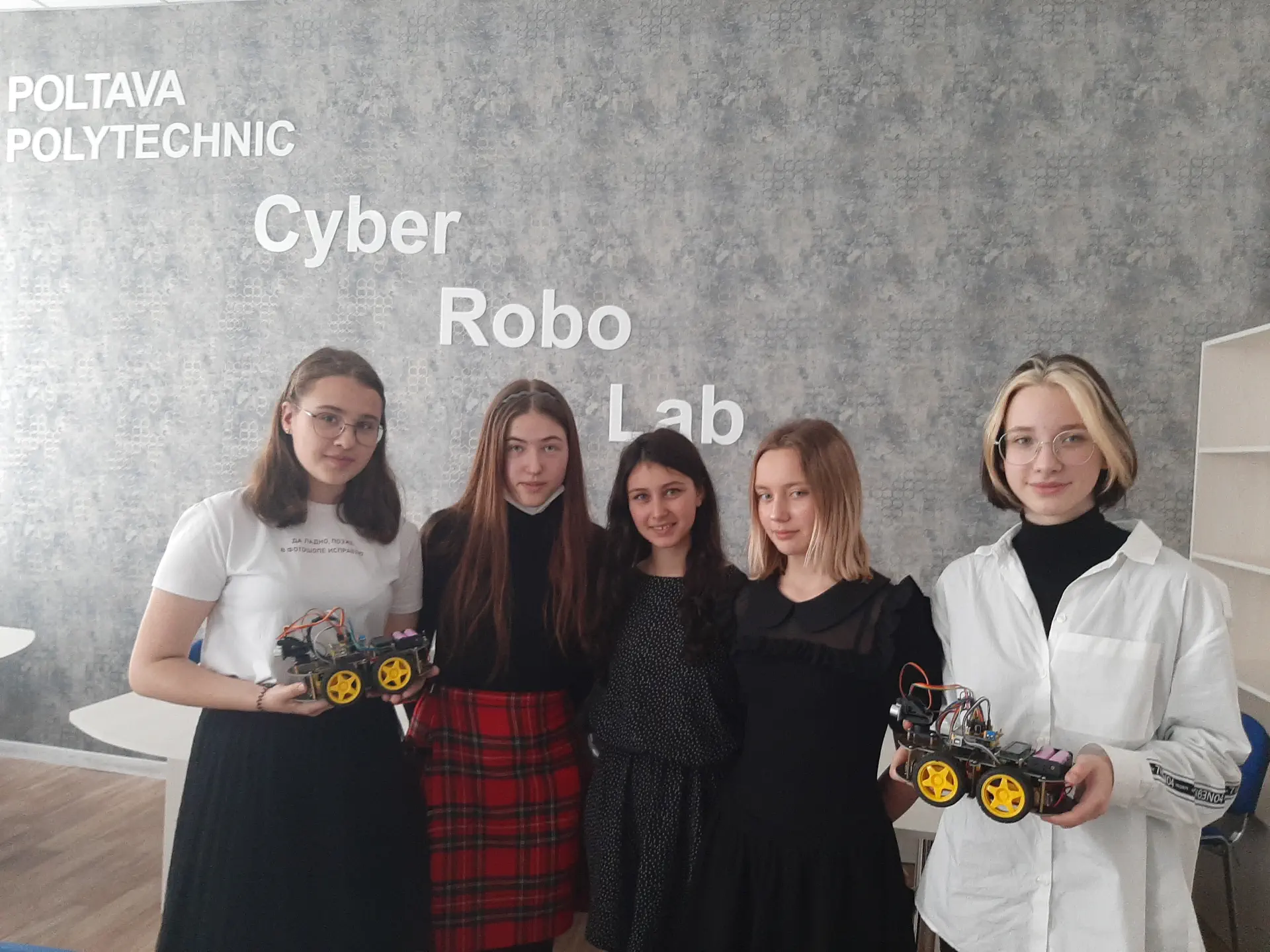 After the awarding, the participants of the festival visited the innovative scientific and educational locations of our university, took a walk through the territory of Poltava Polytechnic and took pictures together.
Media Center of
National University "Yuri Kondratyuk Poltava Polytechnic"