The Department of Germanic Philology and Translation was created within the framework of the innovative development perspective program of Poltava National Technical Yuri Kondratyuk University, the strategic development plan of the Faculty of Humanities in order to train highly qualified specialists in 035 Philology speciality (specialization 035.041 "Germanic Languages and Literatures (translation included), first language – English") in the conditions of the constant increase of interest on the part of entrants in obtaining qualification of a philologist, in particular a translator.
The department trains future Bachelors and Masters of Philology, English and German translators for their further work in the field of intercultural communication, providing teaching of theoretical and practical translation disciplines, theoretical and practical aspects of English and German as first and second languages respectively.
Graduates of the department can be employed in public and private institutions, representative offices of international organizations and companies, translation agencies, publishers and editorial offices, news and advertising agencies, in the press, on radio and television, at industry enterprises.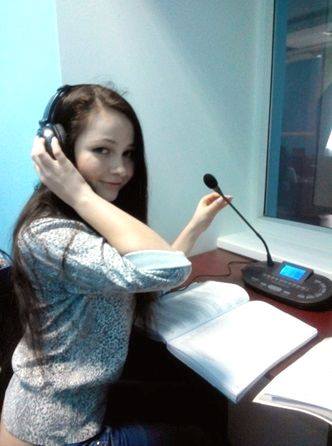 Photo: philology student Kutalo Kateryna in simultaneous translation class
The main tasks of the Department:
to ensure modern and innovative level of foreign languages and translation teaching with the use of international standards and the prominent world experience;
to aim at the development of students' skills of interpretation and translation at the highest level;
to invite native speakers to conduct various events aimed at the formation of students' socio-cultural and linguistic competence, preparing them for effective intercultural communication;
to attract students, postgraduates and lecturers to participate in international projects and academic mobility programs with the aim of raising the status of the University in the world rankings, integrating Ukrainian education into the global educational system;
to develop the research potential of the Department through participation of teachers and students in scientific conferences of different levels, organizing and hosting conferences, seminars and other scientific events on the basis of the University and the Department;
to form students' healthy lifestyles, spiritual, moral, national, patriotic and aesthetic education through talks, lectures, thematic evenings, round tables, visits to the theatres, museums, art galleries, companies, and professional organizations.
The teaching staff of the department are constantly searching for new methods, means and techniques of teaching translation and foreign languages, in particular the Germanic languages, as well as helping students to be aware of the cultural values and ethical norms of behavior inherent in a speaker of a particular foreign language.
Not only are the students able to receive high-quality practical and theoretical training in the subjects taught by the department's lecturers, but also to acquire the research skills by participating in scientific conferences of various levels and publishing their research papers. Students have library funds and a computer class with the Internet access at their disposal.
The department closely integrates the process of studies with the humanitarian education of students, holding events aimed at forming healthy lifestyle, spiritual and moral, national-patriotic and aesthetic education.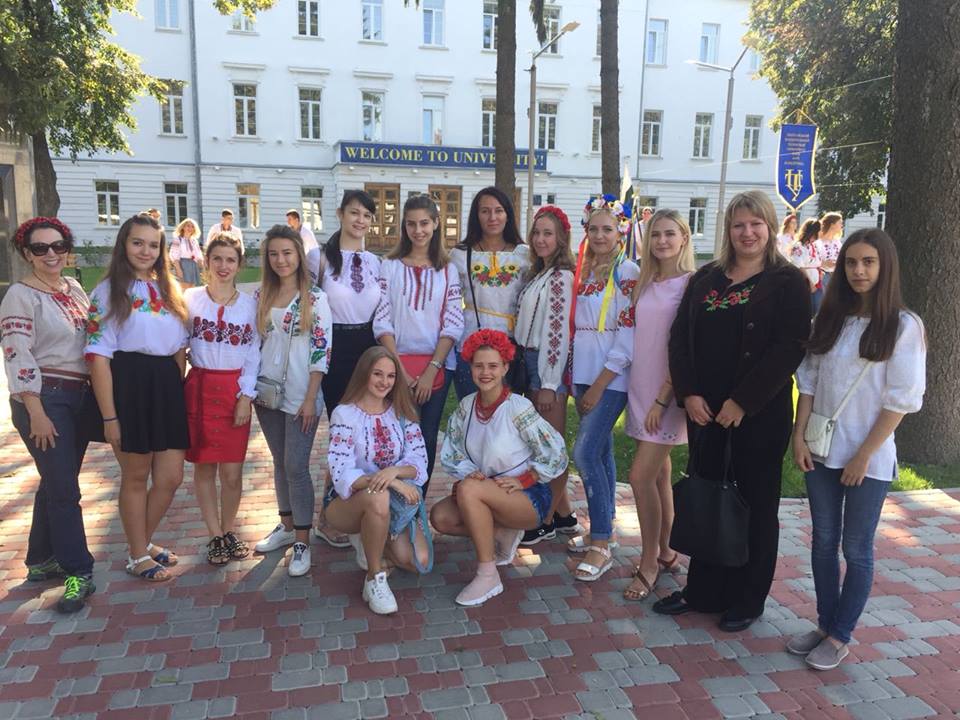 Photo: acting Head of the Department of German Philology and Translation O.S. Vorobyova, US Peace Corps volunteer Linda Katz and PoltNTU students celebrating Vyshyvanka Day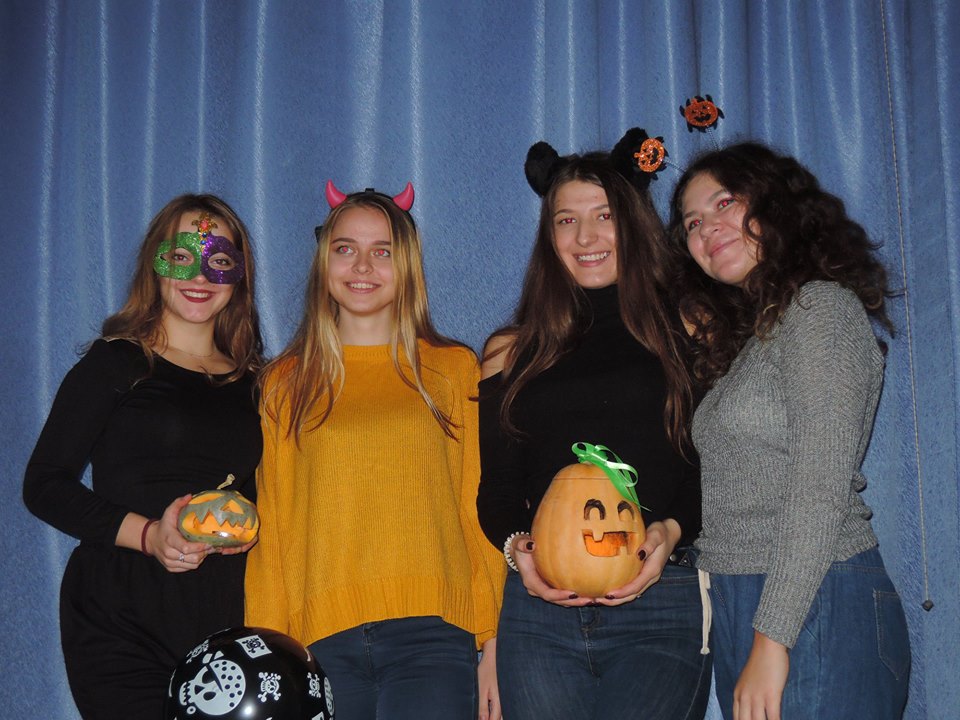 Photo: philology students at PoltNTU Halloween party